So I know Zero and I each play and create levels for Super Mario Maker, but I wasn't sure if anyone else here was. It's definitely one the best games to own if you enjoy Mario and own a Wii U. It's really kind of a "must have" in your game library.
The aim for this thread is for anyone who does play to share their levels or simply talk about the game. I'm looking forward to playing through your creations!
This is my Super Mario Maker Bookmark Page:
https://supermariomakerbookmark.nintend ... /skyewelse
I spent some time today and polished up two new levels that I had in the making and I think they are finally ready to be played. I now have a complete set for Levels 1-1, 1-2, 1-3, 1-4 if anyone would like to try them.
I was going for levels that would follow the original path of Super Mario Bros. Overworld-Daytime, Underground, Water, Castle. I think I used assets from all of the games other than Super Mario 3. Maybe that'll be next.
Level 1-1 - We're Gonna Need More Goombas!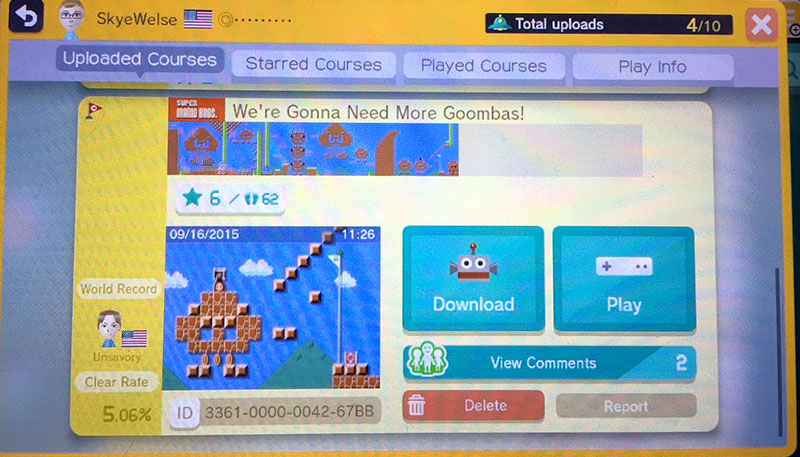 3361-0000-0042-67BB
Level 1-2 - Bowser's Trap: Seek a way out!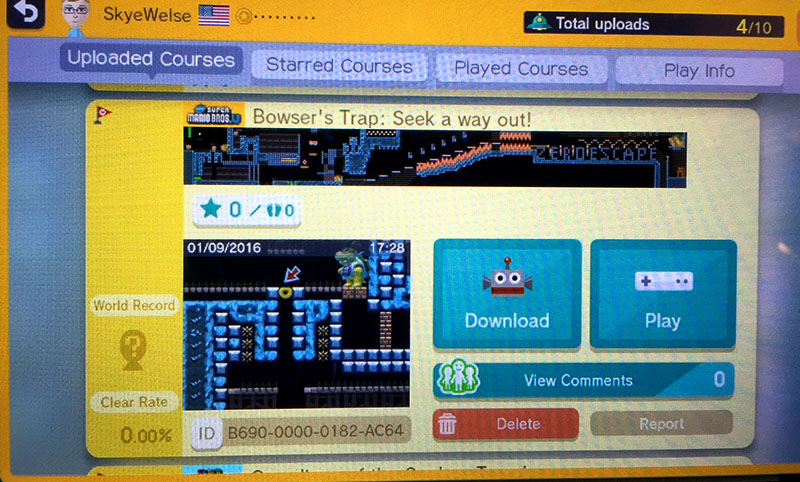 B690-0000-0182-AC64
Level 1-3 - Guardians of the Sunken Temple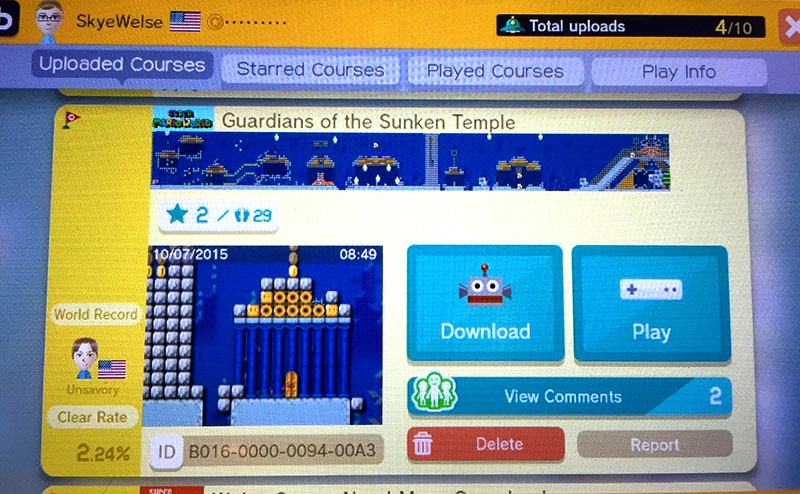 B016-0000-0094-00A3
Level 1-4 - I've been waiting for you Mario!
4C4E-0000-0182-D651
-Thomas